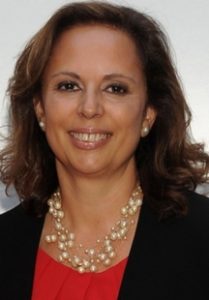 Valeria Crippa –  WeDance webmagazine
Giornalista professionista, critico di danza e teatro musicale, fotografa e visual art journalist, scrivo dal '93 per il Corriere della Sera (dal '94 sulle pagine nazionali), dal 2012 per La Lettura del Corriere, dal '97 per Io Donna, il femminile del Corriere della Sera. Dall'87 collaboro a Ballet2000, rivista internazionale di danza, dall'88 al '92 sono stata responsabile dell'ufficio stampa di Rudolf Nureyev. Da trent'anni promuovo talenti, realizzo reportage dal mondo, scrivo libri per Rizzoli, Rizzoli International, Skira (vedi Libri), firmo articoli, recensioni, saggi, curo progetti editoriali e artistici, conduco incontri e lezioni universitarie (vedi Community), partecipo a giurie internazionali. Ho diretto Yoga Journal, primo magazine di yoga italiano.
Nel gennaio 2017 ho creato WeDance webmagazine.
Journalist and dance critic, photographer and visual art journalist.  Since 1993, I have been writing about dance and musical theatre for Italy's leading daily Corriere della sera (since 1994 in national edition), since 2012 I have contributing to La Lettura, Corriere della Sera's cultural weekly, since 1997 I have contributing to Io Donna, Corriere della sera's women magazine. Reporting from all over the world – from Cuba to South Africa and the Usa, from Beijing to Dubai – I am the author of several dance books published in Italy by Rizzoli and Skira, in the Usa by Rizzoli International (see Books). I also published articles (for the international dance magazine BALLET2000 since 1987), essays, reviews, holding conferences and lectures (see Community), and have been a jury member for international dance competitions. From 1988 to 1992 I was Rudolf Nureyev's press officer. I directed, as a founder/editor-in-chief, the magazine Yoga Journal, Italian edition.
In 2017 (January) I founded WeDance webmagazine.