Il Teatro alla Scala riduce i costi, a causa della crisi economica, cominciando dal Balletto e congela "Aspects of Nijinsky" di John Neumeier cher era stato annunciato per novembre 2023 con Roberto Bolle.
Leggi l'articolo "Scala, la crisi congela il balletto. Rinviata la produzione con Bolle" pubblicato oggi sul Corriere/Milano https://milano.corriere.it/notizie/cronaca/23_marzo_02/scala-la-crisi-congela-il-balletto-rinviata-la-produzione-con-roberto-bolle-ef21da26-b855-11ed-8bae-9fdc85b635ee.shtml

John Neumeier e nella foto d'apertura il suo "Pavillon d'Armide" previsto nel trittico di "Aspects of Nijinsky"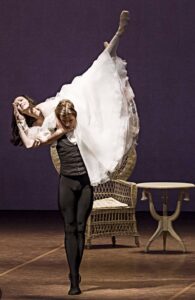 La Dama delle Camelie di John Neumeier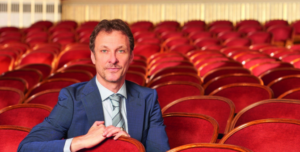 il direttore del ballo della Scala Manuel Legris
Vedi anche, sullo stesso argomento, l'articolo "Il caro bollette entra alla Scala: la strategia per dare spettacolo anche con l'austerity" pubblicato sulla Newsletter del Corriere Milano sabato 4 marzo 2023
Trovi altri spunti e articoli sui temi toccati nelle sezioni Geopolitical e Guerra & Pace.